NEW (2022): who were the founders of synchrotron radiation?
Giorgio Margaritondo
Journal of Vacuum Science and Technology A40, 033204 (2022)
NEW (2021): a recent  simple introduction to synchrotrons and free electron lasers
Synchrotron radiation and X-ray free electron lasers (X-FELs) explained to all users, active and potential
Yeukuang Hwu and Giorgio Margaritondo
Journal of Synchrotron Radiation 28, 2014 (2021)
Can history be rewritten to more effectively explain relevant facts? This is the strategy of this article, dealing with synchrotron radiation. The real history is analyzed by using a science fiction tale that sheds light into paradoxes, mistakes and missed opportunities, and also great victories and landmark contributions.
Synchrotron radiation and free electron lasers are simple to understand with a bit of relativity!
This is an oral presentation of their physics background, accompanied by a few articles:
A BIG PROBLEM:
we recently discovered that for more than half a century the relativistic foundations of synchrotron radiation were affected by a FUNDAMENTAL MISTAKE! Let us discover what it is and finally eliminate the misconception:
This is where the use of synchrotron radiation really started: the Wisconsin Synchrotron Radiation Center (SRC), home of the storage ring Tantalus, the first dedicated synchrotron source in the world.
We present here the early history of SRC, as a tribute to the memory of Ednor (Ed) M. Rowe, its founder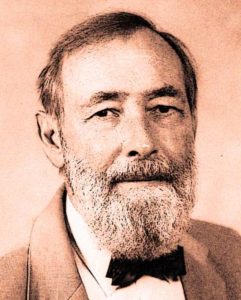 In those innocent early days of synchrotron radiation, you were even allowed to SEE the light and its collimation — as narrated here by SRC staff member Mike Green
Clicking below, you can attend IN PERSON the inauguration of the second storage ring of SRC, Aladdin (1985)! A video present excerpts from the ceremony, involving several founding fathers of synchrotron radiation: Dave Huber (SRC director), Ed Rowe (its founder), Fred Brown (of the "Grasshopper" monochromators), Dave Lynch (modulation spectroscopy), Jerry Lapeyre (synchrotron photoemission modes), Neville Smith (angle-resolved photoemission). At the end, Jack Rowe (polarized photoemission) hosts a short ceremony in honor of Mort Traum, co-inventor of angle-resolved phoemission, who had tragically died while performing experiments at SRC. The video quality is so-so, but the content is absolutely fascinating: enjoy!
The early history of the Wisconsin Synchrotron Radiation Center brings back memories full of fun. This is a collection of images from that time. Some of them show good friends who left us too early.
Note the "Please leave door open, or the pipes may freeze" sign. This message was spontaneously translated by the users in many languages. Ed Rowe submitted it to NSF as evidence of the growing international stature of SRC: it may still be in a Washington file…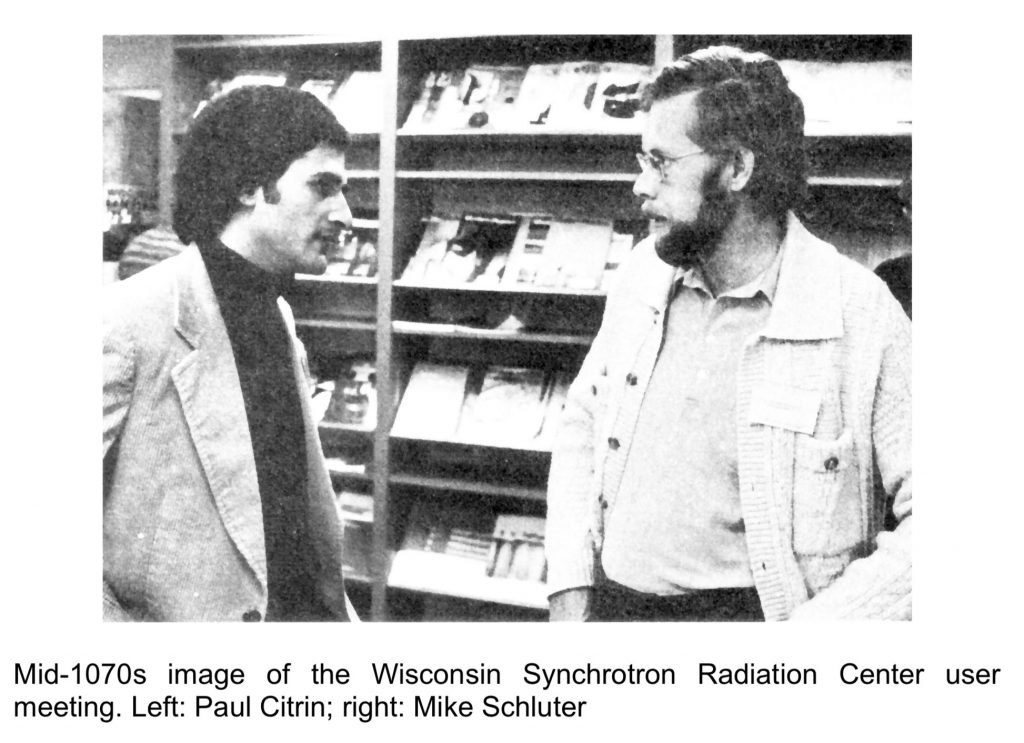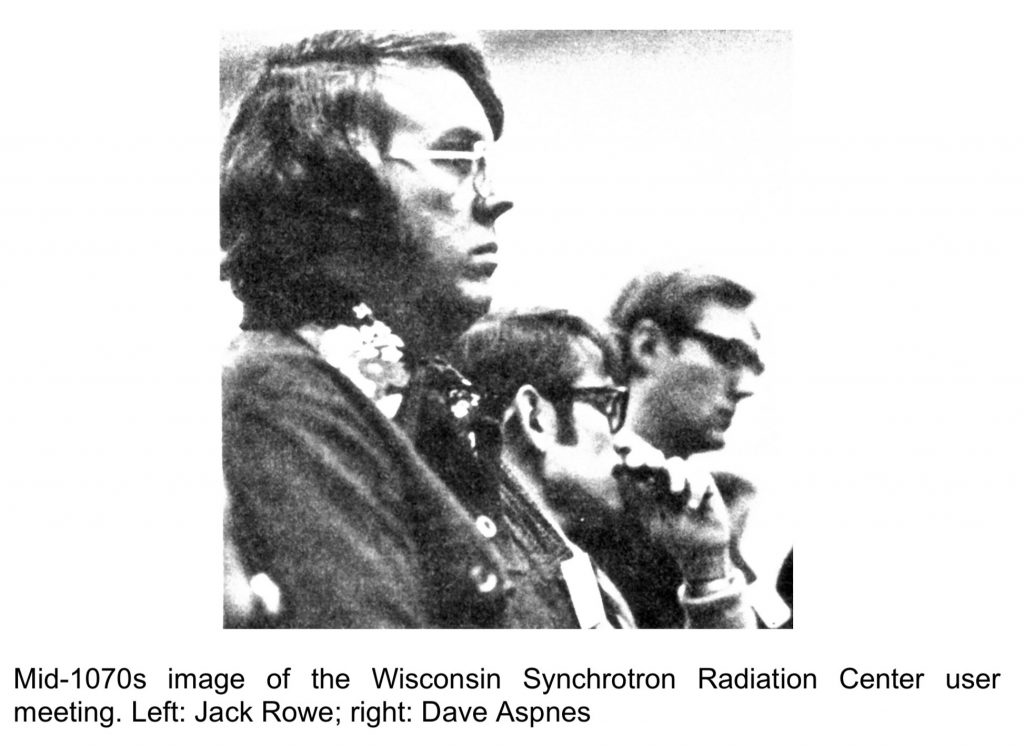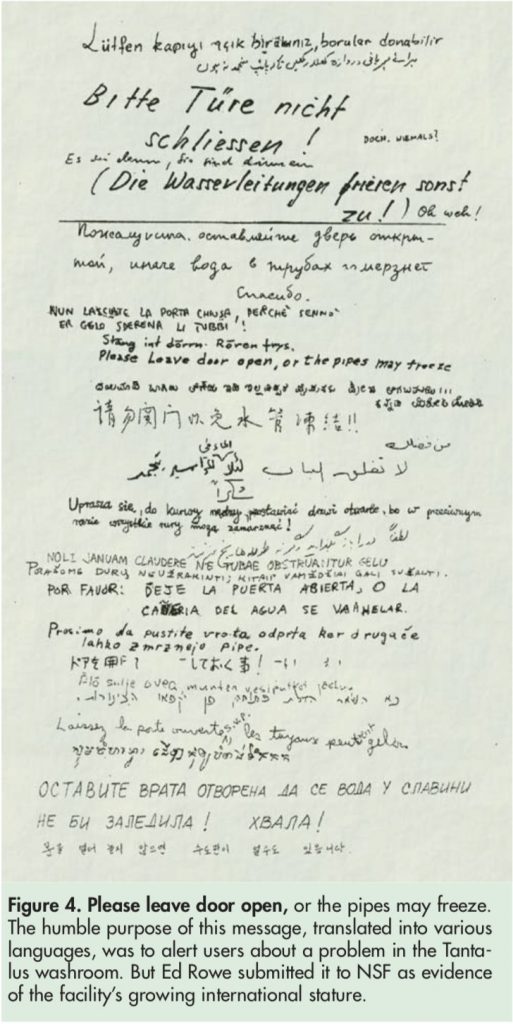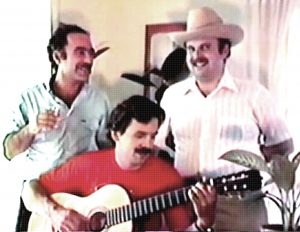 …and the international character of SRC and synchrotron radiation was confirmed by the variety of national performances of its users… like the Italian folk music "stornelli" sung here by Paolo Perfetti, Fabio Comin and Giorgio Margaritondo
…a tradition that continued: here is an Italian folk performance at the Swiss Light Source (Paul-Scherrer Institute) by Elettra's staff members Giovanni Comelli. Giorgio Paolucci, Michela Bassanese and Michele Bertolo plus Giorgio Margaritondo, accompanied by Friso Van der Veen